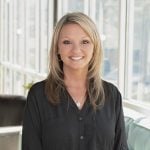 Kelly Cosper
Realtor
Our clients are awesome
"Debra was professional and I would be glad to share my expeirience with others!"
"Clarisa was wonderful to help me with everything and while she was off having her baby, Debra Scott
…
Read More
stepped in and helped me. I had a great experience working with Legacy and their team. I found Clarisa by seeing her name on a sign and called about the home. Clarisa was wonderful and I could not have been more pleased."
Read Less
"Sydney made the process easy, low stress, and understandable."
"I like working with Legacy Realty Group for the prompt service and ease of transaction."
"Josh was incredibly knowledgeable throughout the entire buying process. Some exceptional circumstanc
…
Read More
es caused closing to be delayed butJosh maintained contact with us, alleviating any concerns we had. He was very accommodating to our questions and was an invaluable resource to us. If the opportunity arises we will use Josh again."
Read Less