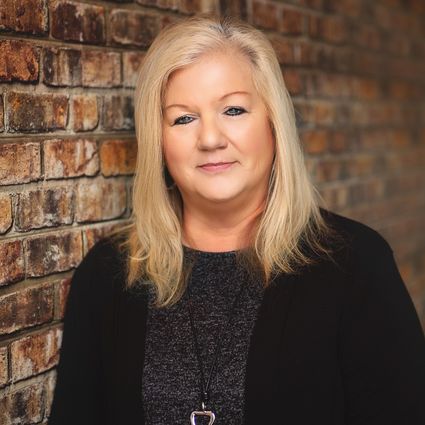 Debra Scott
Realtor
A little about me
and why I love real estate
"Energetic. Passionate. Knowledgeable. All about the customer!"
Debra Scott, a Realtor with Legacy Realty Group is a dedicated and committed Agent who consistently goes above and beyond for her customers. Her energy, easy going style and unmistakable knowledge of the area and the business make her the ideal choice for helping with all your real estate needs.

Debra grew up in Michigan, however, she has been a resident of Cullman County for 29 years and has strong ties to her community. She is a member of the Cullman Association of Realtors, and The National Association of Realtors. Her aspiration is to make real estate her lifelong ambition.
Debra is very well rounded in various aspects of the real estate industry with a vast amount of experience in the residential marketplace. If you are thinking about building a home, Debra has been a builder for 8 years with great success. She has worked with architects, design, construction and right to closing.
Debra will be there from the beginning to the end of the process and will happily help you open the door to your new home. Debra received her Real Estate License at the Career Academy of Real Estate.
"I always believe the customers' needs and concerns are my number one priority. My goal is to be available to my customers and to work with their best interest in mind – all the time."
Our clients are awesome
and here is what they are saying
"Sydney made the process easy, low stress, and understandable."
"I like working with Legacy Realty Group for the prompt service and ease of transaction."
"I would always tell anyone that you did a great job and was able to resolve some of the problems that arose."
"Debra listened to everything I needed in a house then worked hard to find the house that was perfert for me."
"Debra stayed in constant contact with us, made us feel comfortable, and stayed on top of everything. We are so thankful for everything Debra did for us and think the world of her as a person and now a friend."
The Herring's
We think the world of her!
"Josh was incredibly knowledgeable throughout the entire buying process. Some exceptional circumstances caused closing to be delayed butJosh maintained contact with us, alleviating any concerns we had. He was very accommodating to our questions and was an invaluable resource to us. If the opportunity arises we will use Josh again."
Terry and Alicia
Invaluable Resource
"Our agent's professionalism, availability, and overall knowledge of the home buying process are some of the things we liked best about working with Debra."
W. McWhirter
Overall Knowledge
"I would like to say thank you Debra for treating us like family. We were nervous first-time buyers but she always exceeded our expectations with her concern for our needs. We had so many questions and concerns but she always had a quick solution."
Danielle and John
Patient
"Josh was very helpful and knowledgable about the whole process. He made himself available every time we had a question."
The Jarrett's
Very helpful
"I really enjoyed working with Kelly. She was always friendly and professional."
Edquana T
Friendly and Professional